Finding the Warrior Mindset
I have always faced adversity. Even at birth, and before age 6, I had to mentally and emotionally fight through abuse, bullying, drugs, alcohol and hard violence.
After seeing Bruce Lee's Chinese Connection, I found a purpose, a reason to succeed. Through my life of martial arts, I achieved great success despite the death of my mother, drug dealing, gang wars, addiction, homelessness, and incarceration. As I spiraled deep into a dark abyss, I found my calling – the ability to use my mind, body and spirit to combat all negativity and flip them into positives through the concept of the Warrior's Mindset.
The Mission
Everything that I've accomplished in the martial arts and life is due to the way I've conditioned my mind. It's what I call a Warrior's Mindset. It takes practice, commitment, vision, goal-setting, determination, sharp focus, respect and discipline. I can teach it to you, just as I have taught my family and hundreds of thousands of others. Once you learn it, you can apply it to whatever your goals and visions are.
Through our programs like Point MMA Krazy Martial Athletic, 10 MAD, Diva Concepts, Street Combat Safety and Kung Fu Hip-Hop, we incorporate elements to transform your life with identifiable tools that relate to them with fighting techniques, philosophy, positive affirmations, quotes, strategy, character development, and cultural traditions. These lifestyle concepts promote holistic health and wellness along with athletics, fitness and entrepreneurship.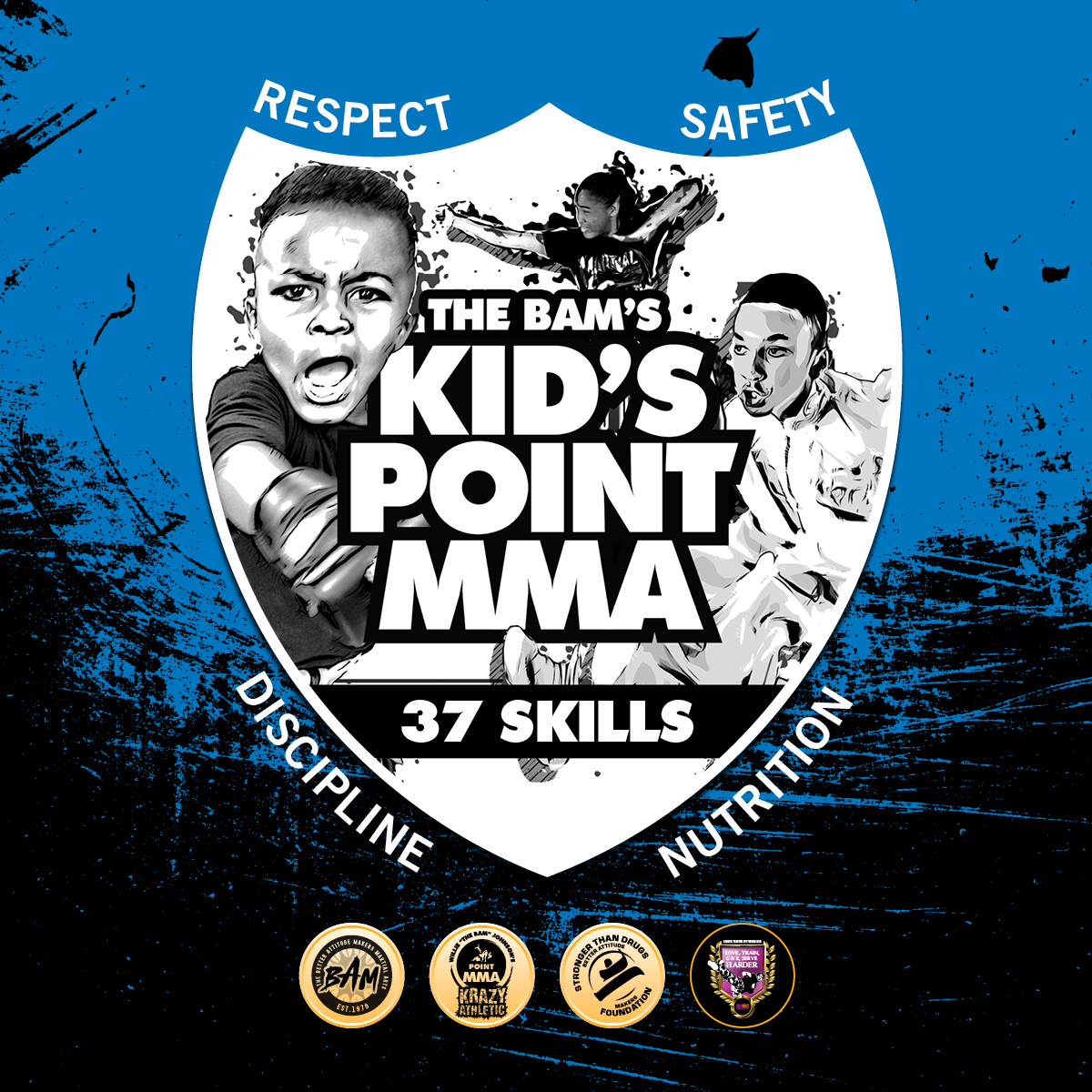 The Warrior Mindset is a Must!
We will lead you through the simplest and most effective concepts and muscle memory skills in the world. You will have a safe, fun, high energy, motivational experience and walk away with the tools that you can use right away.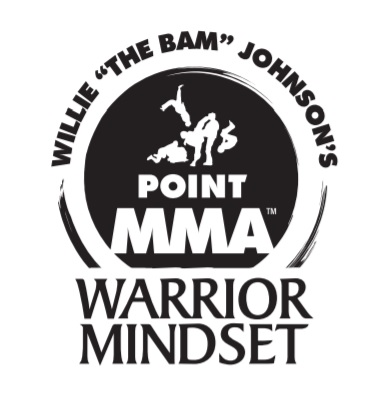 The Mind is a Terrible Thing to Waste
Proper mindset should be your #1 goal because life is a daily battle of selfdoubt, negative self-talk, choices and consequences of our every action. There is no other program like this one and it will help you to express that warrior from within.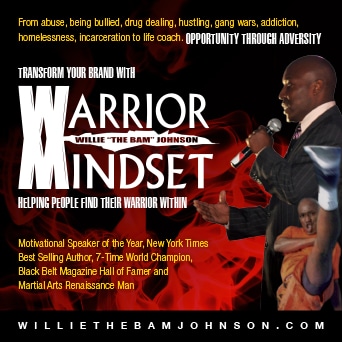 What You Will Learn in This Course
We will guide you through the three phases of the Warrior Mindset to help you help other people achieve goals in all walks of life as an entrepreneur, team leader, coach, teacher and parent.
Included Inside the Warriors's Mindset:
Includes The Complete Martial Artist Course ($197)


Business System Examples & Education - Proven Methods & Concepts to help you succeed - 100's of examples and SOP's ($997)


Live Monthly Business Training & Curriculum Coaching (149/mth)


Quarterly Warriors Mindset Live Archive - Learn Firsthand through how to videos, PDF guides, Articles, & Bonus material ($788)


Bonus: The Complete Martial Artist digital book by Willie "The Bam" Johnson ($19.97)


Special Discounts on other Courses and Events - Call to Action, Super Fighter Weekend , and more!


Access to Point MMA Gear and Clothing Line - Special Discounts
$4381 Bundle that continues to grow in value!
Full access - All for only $99 per month
CHAMPIONSHIP TRAINING QUOTES
SUCCESS IS A LOUSY TEACHER, IT MAKES SMART PEOPLE THINK THEY CAN'T LOSE!
RESPECT IS EARNED THROUGH BEING TECHNICALLY CORRECT WITH A SPIRITUAL SWAGGER AND UNBREAKABLE HEART!
MATURITY IS FINDING THE BENEFIT IN "THE LOSS"
ONE OF LIFES MOST IMPORTANT QUESTIONS IS- AM I TRAINING TO BECOME THE GREAT PERSON I WAS CREATED TO BE!
NEVER OPEN A CAN OF WORMS UNLESS YOU PLAN TO GO FISHING!
ADVERSITY IS EVERYONES, BUT THE STORY YOU TELL IS UNIQUELY YOURS!
YOU NEVER WIN THE GOLD WITHOUT HURTING! QUITTING IS NOT AN OPTION!